Hatters Castle......
---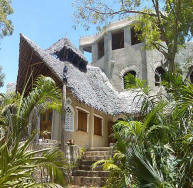 This page is of our old home. In September 2010 we moved to a new villa we built a few kilometers up the beach. The new place is called Keringet Estates and can be found here. keringetestates.com

---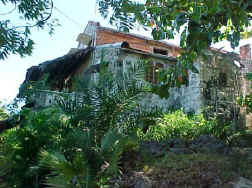 Situated on Tiwi Beach, one of the finest beaches in the world. 20 kilometers south of Mombasa in Kenya. Home to Aussiemike and Sabine and their now world reknown Funzi Furniture Factory.


---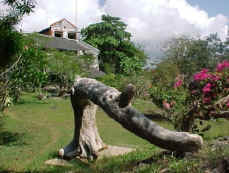 The house was built at the end of the 1940's. Originally 7 bedrooms it has now been converted into only one bedroom occupying the entire top floor with offices and workshops on the lower 2 floors
.

---