Aussiemike ..a short CV
---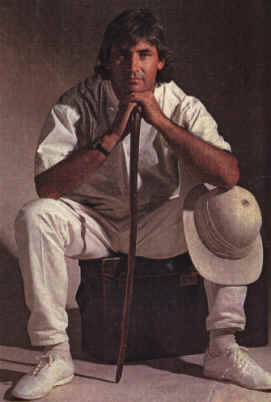 Aussiemike was born Michael John Calnan in Australia in 1950. In 1971, after a formal education in Melbourne he left Australia for Europe. In 1972 after extensively travelling the European continent he made the first of his seven commercial expeditions across the Sahara desert in an old army truck, living for lengthy periods, often unintentionally, in Morocco, The Congo, Cameroon and Tiwi Beach in Kenya. For the following 9 years he plied this route between London and Mombasa before retiring on the beach in Kenya.
Seeking more reality from life than the beach could offer he returned to Australia in 1985 via Milan Italy ,where he learned 15 words of Italian in his six month stay.
Back in Australia he journeyed north and spent two years underwater fishing on the Great Barrier Reef out of Port Douglas before being head hunted by World Expeditions, the world's largest adventure travel company to manage their Africa program. During his four years with W.E. he produced more than five documentaries on the mountain gorillas of Rwanda and the Pygmies of the Ituri forest in the Congo.
---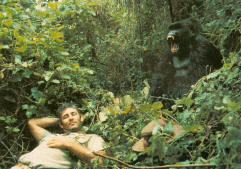 He also did numerous private expeditions for television and incentive groups throughout Southern Africa and the Congo interior. In 1988 he was named Australia's most eligible bachelor by Cleo Magazine and in the same year named as one of Australia's most fascinating men by Portfolio, a leading women's business magazine. In 1990 failing to adapt to metropolis living in Sydney he again returned to the beach in Kenya. For another two years retiring to his chosen sport of spear fishing, at the same time building back to original his new accommodation, Hatters Castle. It was here he started the Funzi Furniture Factory. Initially out of necessity but more recently from a devotion to his new found love, designing and producing classic furniture.


---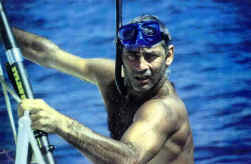 Apart from designing furniture he plays golf at the local Leisure Golf Club off a 7 10 16 14 handicap and in 2005 was elected captain. He also plays chess and snooker and frequently rides motocross in the nearby Shimba Hills. In addition he designs one off extreme holidays for his friends. The most recent being the circumnavigation of Zanzibar in a canoe and a trail bike safari across the extinct volcano of Longonot in the north of Kenya. He still consults on African matters for many leading tour operators and film studios. In March 2002 he returned from a walking expedition along the remote beaches of Northern Tanzania. This expedition was filmed by a New York film house and is expected to be released later this year. In 1999 he also founded www.thehandmadeweb.com a new company hosting and designing web pages for African businesses. The most recent project was the building of Keringet Estates ( keringetestates.com ) where both Mike & Sabine now reside.

---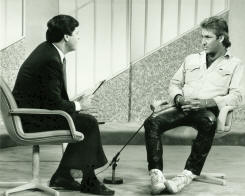 Being interviewed by Ray Martin on the "Today" show Channel 9 Australia