Sabine's desk......
---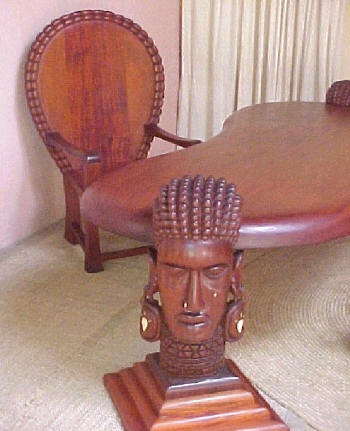 Sabine's own design.
The top for this desk is three inch mahogany and is only two pieces.

---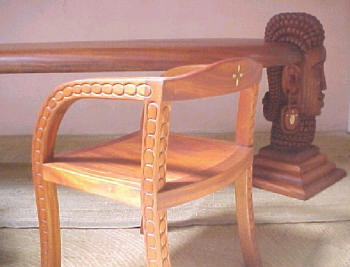 This desk is sold. Another similar will be ready late August. For the serious executive. Seen here at exhibition at Leisure Golf Club in Diani.

---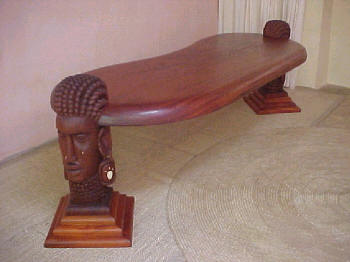 Close up of the leg. The ultimate statement of authority.

---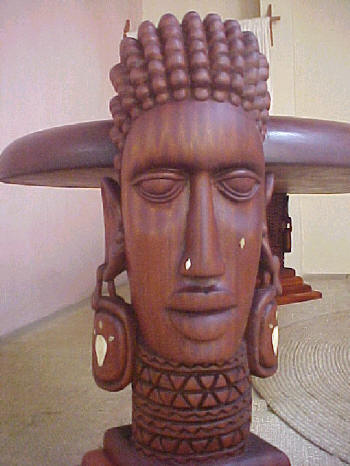 In situ at new owners home

---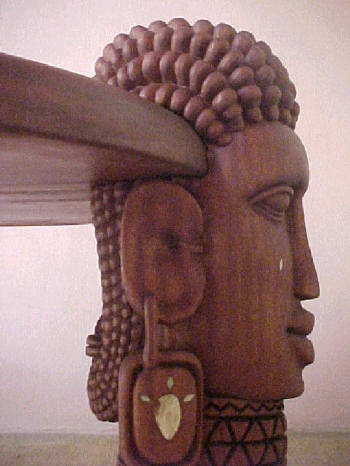 Juma, our carver responsible for the carving of this desk leg was instructed to carve an African female head. He asked for more explicit instructions and was told to carve how he remembered his mother when he was young.
Juma does has a beautiful mother.

---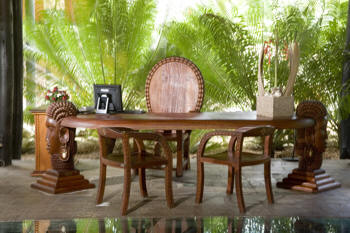 In a setting.

---