Bars from the bush......
---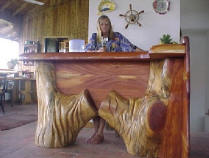 Kimbo's bar. Made for one of our neighbours, this bar was carved out of a single neem tree and has a mahogany top. Absolutely custom made by hand.
---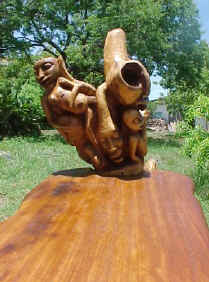 A shetani bar from our Mkonde carver.
The supporting leg is from the neem tree and the top is solid one piece Mvule, a local hardwood.
---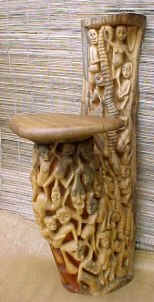 Another Mkonde carved bar with a mvule top.
---
---