Lamu Doors, special doors......
---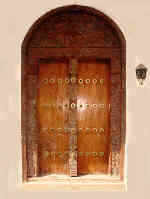 Lamu doors have a history dating back a 1000 years.
They are traditionally very large and heavy and in Lamu and Zanzibar common in most homes, even of the poor.

---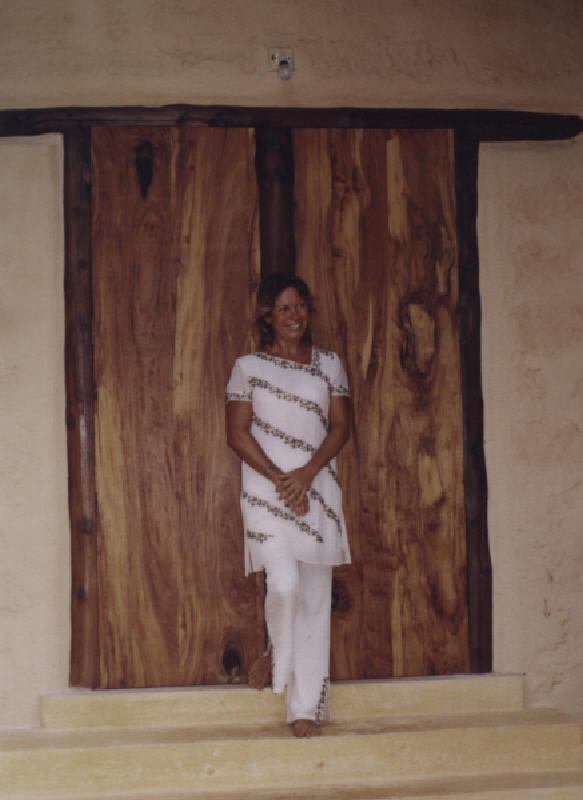 At Funzi Furniture we can make Lamu doors or any other doors for that matter to any size you require and from any wood available from our huge stock. Seen here Sabine in front of a door we installed in a Kenya house.

---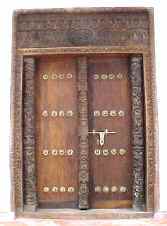 If you are planning to build a home and wish something very special in the way of doors give us a call and we will give you a quote.

---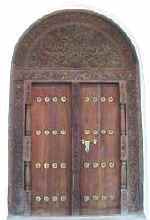 From 3 meters by 3 meters down to smaller interior doors. We can make them all. We can even arrange for the brass fittings that accompany all Lamu doors

---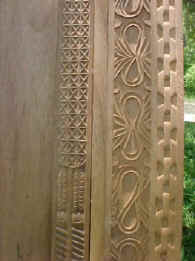 Many of our staff were initially trained in Lamu in the construction of these doors.

---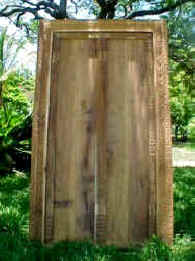 We have shipped these doors worldwide. Call us now.

---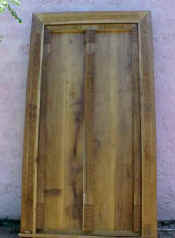 From the biggest to the smallest.

---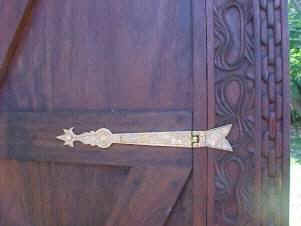 Close up showing brass hinge, also handmade.