Mirrors......
---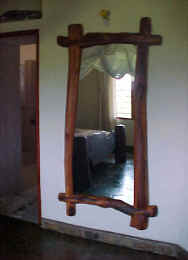 We can make any size and shape mirror you wish. Give us the measurements and we will do the rest.
We can make them from driftwood or Boriti poles. We can make them from old roots or from mahogany from the Congo. We will make them from almost any wood you can imagine
---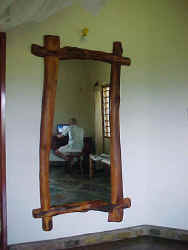 For dining rooms, dressing rooms or bathrooms.

---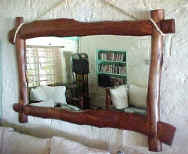 All made from solid boriti poles. The very same poles the local people use for building. When cleaned and polished they are supurb.

---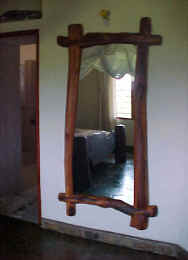 Here a dressing mirror for a German client.

---