Couches......
---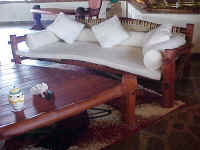 We are famous for our Funzi couches. We will make them any size you wish. Each is made individually to order. Below a collection of different styles.

---
Funzi couch in a setting with kapok cushions.

---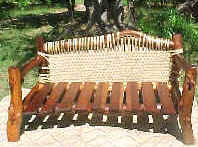 Hard based.

---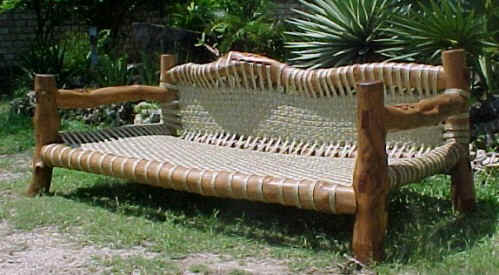 Woven based.

---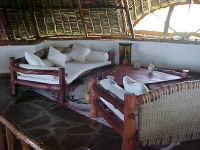 Decorate them with Sabine's cushions.

---
The classic original Funzi couch.
Many more styles available.
---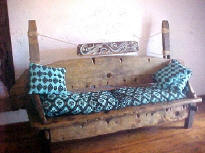 A driftwood bench for a local client.
---