Dining chairs......
---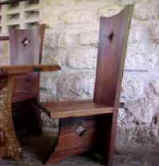 Swahili designed dining chair from solid 2 inch mahogany from the Democratic Republic of the Congo. Comes apart in three pieces and can be easily shipped.

---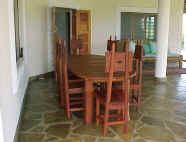 Cleverly inlaid hardwood back rests on solid round leg poles.

---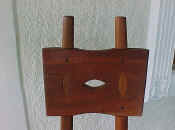 More from the above. Not a nail or a screw to be found. All the dowels are made from the same wood as the product.

---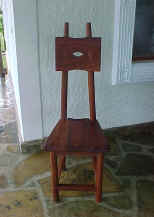 ..and more.
No two chairs are identical. Each is hand crafted, one by one.

---