Driftwood chairs......
---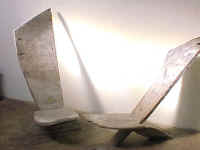 Dhow wood chairs.
These two chairs made from an old fishing boat washed up on our beach.
More on these two chairs.

---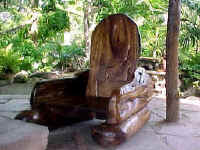 Driftwood chair from Mopani, a local indigenous semi hardwood..

---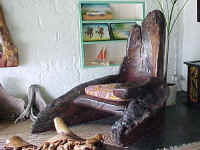 A unique driftwood chair designed from a single piece of mahogany washed up on our beach many years ago. Three similar chairs were made from this single log.

---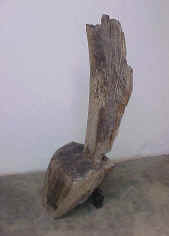 A simple high back stool crafted from the remains of an old fishing canoe found in a local seaside village.

---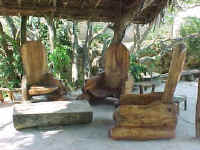 A collection of three Mopani chairs from the same design.

---